Academics in Bridgewater and Pitman, New Jersey
Scholar Athletes Leadership Academy (SALA) offers a flexible, collaborative educational environment for all students in grades 6 to 12. Our unique blend of academics, athletics, and leadership development prepares our students for higher education and their careers. Learn more about how SALA serves scholar athletes at our private school campuses in Bridgewater and Pitman, New Jersey.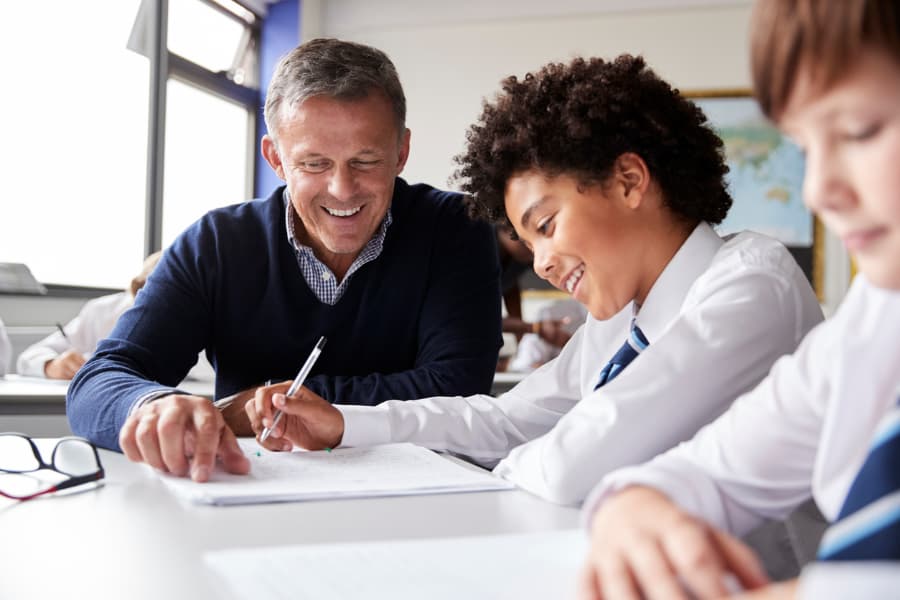 At SALA, we believe that children should become self-directed learners who take ownership over their education. We offer a curriculum that is responsive and tailored to their learning style and needs. What's more, our small campuses and 8:1 student-to-faculty ratio allow for personalized learning. Each scholar athlete receives:
One-on-one academic support and mentorship
Twice-daily athletic development training in their chosen sport built into the curriculum
A Hybrid Educational Environment
Our academic model combines traditional classroom instruction with online learning. In-person instruction consists of large and small group lessons as well as individual tutoring. We offer a fully accredited, virtual curriculum through the American High School online educational platform. This offers comprehensive modules in subjects such as:
Language arts
Mathematics
Natural sciences
Social sciences
Fine arts
Physical education
Foreign languages
Middle and high school elective courses are also offered, as well as Advanced Placement (AP) credit courses.
In addition to a rigorous core academic curriculum, our scholar athletes choose eight-week elective courses on a range of topics. These units of inquiry include topics such as robotics, financial literacy, podcast communication, business and entrepreneurship, sports management, and justice and equity.
Pathways for International Study
To help create pathways in to the world of professional sports, we offer a one-month immersion study abroad program through our partnership with C.D. Numancia De Soria, a historic Segunda Division football (soccer) club in Soria, Spain. The SALA Spanish Residency provides scholar athletes with a one-month training and study abroad immersion program during the academic year. This partnership also includes an exchange component where technical staff from C.D. Numancia De Soria visit SALA to train scholar athletes at our campuses in New Jersey.
College Readiness and Postgraduate Studies
SALA proudly has a 100% graduation rate and 100% college acceptance rate. We are committed to preparing young people for their next steps, whether that means attending college, enrolling in career training, or taking a gap year. Through AHS, our academic curriculum helps our scholar athletes meet the requirements for National Collegiate Athletic Association eligibility. For SALA graduates who are interested in taking a gap year before entering college or their career, we offer a Post-Graduate Studies Program in Sports & Leadership.
Academic Calendar and Admissions Information
The school year runs from September to June. Our scholars take extended holiday breaks each November, December, and April. Back to School Night is held each October, and parents can schedule parent-teacher conferences at their convenience during the academic year. Our faculty understands that many of our scholars are on travel teams, and we work to accommodate their schedules as needed.
Admissions are on a rolling basis throughout the year. If individualized attention and a flexible learning environment are what your scholar athlete needs to succeed in school, consider SALA. Our approach to academic and athletic development creates a supportive environment for scholar athletes in Bridgewater and Pitman, NJ. To learn more about our private school education or schedule an on-campus tour, contact us today.