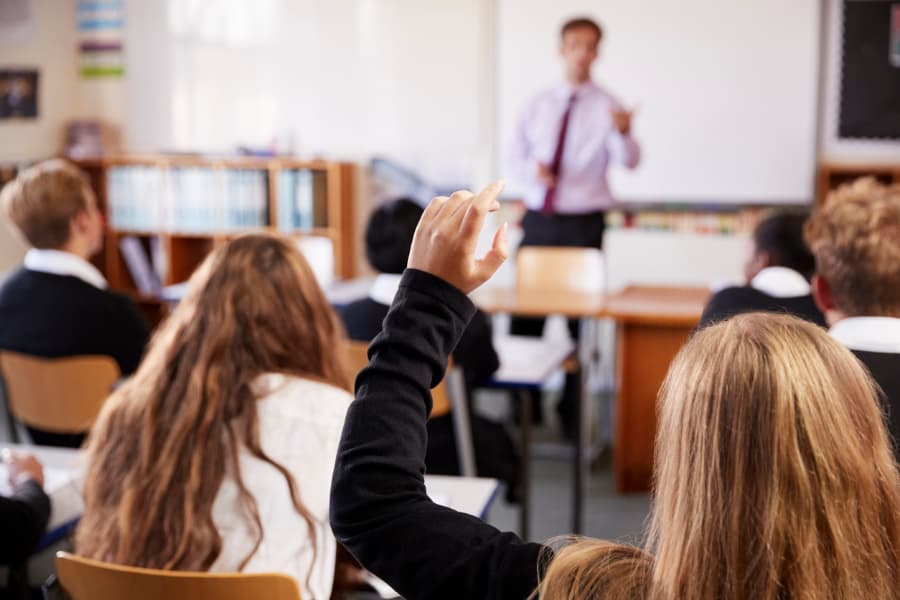 Many parents wonder if the cost of a private school education is worth it. How much is private school tuition? Will we receive a return on our investment? Is private school tuition tax-deductible? While Scholar Athletes Leadership Academy (SALA) does not provide official financial guidance, we can help answer these and other questions you may have. Always consult your financial professional for official financial guidance. If you are seeking an alternative to a public-school setting for your child, the supportive environment at SALA in Bridgewater and Pitman, New Jersey, may be just what he or she needs.
The SALA Difference
SALA is a coeducational, state-registered, and accredited private school for sixth- to twelfth-graders, with campuses in two locations. We offer a balanced blend of traditional classroom instruction with online learning, as well as daily training sessions for each scholar in their sport of choice. We understand that many of your children are on track for high-level collegiate or even professional athletic careers, and may not always be able to participate in a traditional school schedule. We work with each scholar athlete to ensure they are getting the educational foundation they need while accommodating their athletic pursuits.
Middle School Tuition is $16,500
High School Tuition is $18,500
Tax Benefits of Private School Tuition
You may be surprised to learn that you can use the money in an education savings plan toward private school tuition. For example, families can use a 529 savings plan or Coverdell education savings account (ESA) to help with tuition payments. Here is an overview of each of these programs:
529 Savings Plan
Families in New Jersey (and other states) can save for education expenses with a 529 account. A 529 savings plan is a managed investment account that families can contribute to over time. Funds from a 529 can be used to pay for college tuition as well as tuition and fees for elementary and secondary public, private and religious schools.
While your investment grows, there's no tax on the money sitting in your 529 account. And once you take distributions from the savings plan to pay for tuition, those distributions are excluded from your taxable income. Families can withdraw up to $10,000 each year per beneficiary for private school tuition. So if you have two children in private school, you can use up to $20,000 in 529 funds annually.
Coverdell ESAs
Similar to a 529 account, a Coverdell ESA offers tax-free earnings on growth, and withdrawals can be used for qualified expenses (which include K-12 private school tuition). Coverdell ESAs often provide more investment options and lower fees than 529 plans. However, contributions are limited to $2,000 per beneficiary per year. Unlike a 529 account, there are income restrictions.
SALA encourages families to speak with their financial advisor about the best ways to finance educational expenses.
SALA by the Numbers
SALA provides a flexible academic environment where each scholar athlete can thrive. At SALA, you'll pay less in tuition than at comparable schools, while receiving all the benefits of a private school education, including:
Small class sizes: SALA has an 7:1 student-to-teacher ratio, and 100% of scholar athletes receive one-on-one academic support.
Academic excellence: SALA has a 100% graduation rate and a 100% college acceptance rate.
Athletic opportunities: 85% of our scholar athletes have a pro trial experience, and scholar athletes can study with a professional football club in Spain through our international partnership.
Whether your child is interested in pursuing a college education or an athletic career after graduation, SALA can help them prepare for their future.
Get in Touch with SALA
If you think a private school education might be the right fit for your child, we'd love to tell you more about SALA. Prospective scholar athletes are encouraged to schedule a Shadow Day at one of our New Jersey campuses to get a feel for what it's like to be a scholar athlete. We offer rolling admissions throughout the school year. For more information about academics, athletics, and tuition at SALA, contact us today.